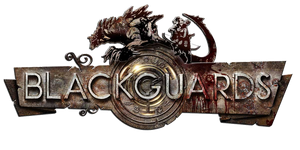 In a rarely heard of turn of events (for the gaming world) Daedalic Entertainment has announced that Blackguards has been completed early. As such, they are moving forward the release date to today!
The official full version of Blackguards is already available on Steam and GOG.
Everybody who purchased Blackguards in Early Access will receive an automatic update to the full, final version of Blackguards.
The first turn-based RPG by Daedalic Entertainment unites the studio's high standard of a suspenseful storytelling and unique characters with gripping tactical battles in elaborately crafted 3D-environments. In a taxing campaign, the player takes part in a dark story full of doubt, betrayal and loss.
Ad blocker interference detected!
Wikia is a free-to-use site that makes money from advertising. We have a modified experience for viewers using ad blockers

Wikia is not accessible if you've made further modifications. Remove the custom ad blocker rule(s) and the page will load as expected.