Blackguards, the first turn-based RPG by Daedalic Entertainment unites the studio's high standard of a suspenseful storytelling and unique characters with gripping tactical battles in elaborately crafted 3D-environments. In a taxing campaign, the player takes part in a dark story full of doubt, betrayal and loss.
Blackguards 2 carries on this tradition, offering players a further improved implementation of the Dark Eye rules and a more comprehensible character generator – but also larger and more demanding battle maps, more interactive items as well as new enemy classes and many new missions, which will require players' whole strategic skills.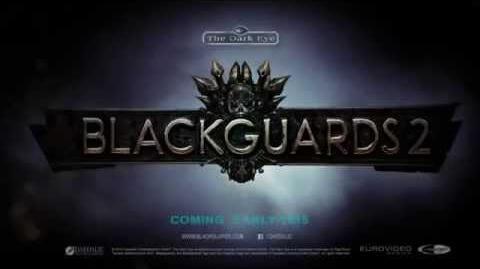 Ad blocker interference detected!
Wikia is a free-to-use site that makes money from advertising. We have a modified experience for viewers using ad blockers

Wikia is not accessible if you've made further modifications. Remove the custom ad blocker rule(s) and the page will load as expected.